Heat Exchanger Engineering
Design and Calculations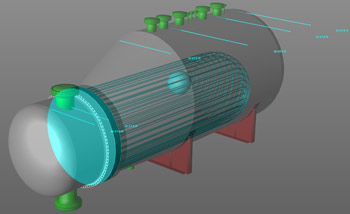 Trained heat exchanger engineers, using the latest computer design tools, with complete understanding of the fundamentals of heat exchanger design, and over 100 years of combined heat exchanger experience, translate the proposal into a design that meets all the latest ASME and TEMA standards and utilizes to the fullest the modern production facilities available to fabricate the heat exchanger.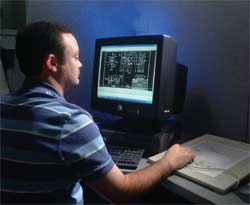 Whether the mechanical design is that of Southern Heat Exchanger or our customers, the engineering phase begins a process that builds quality into the exchanger from the outset. This process is geared to both the customer and production with emphasis on presenting the customer a complete design with all supporting data, and in full compliance with all customer requirements and codes.
Detailed approval drawings can be e-mailed to our customers in ACAD DWG or DXF file formats for expedited delivery.
6100 Old Montgomery Hwy Tuscaloosa, AL 35405| Phone: 205.345.5335 | Fax: 205.345.0009